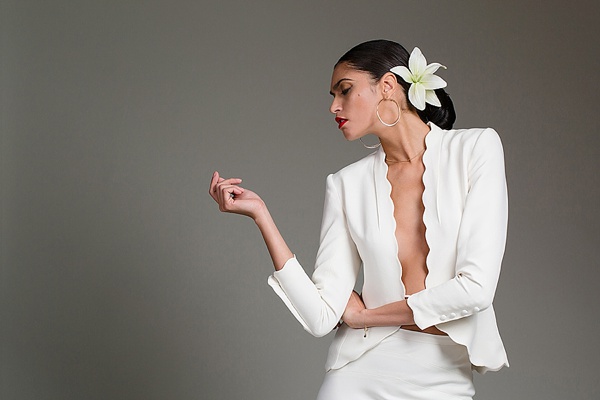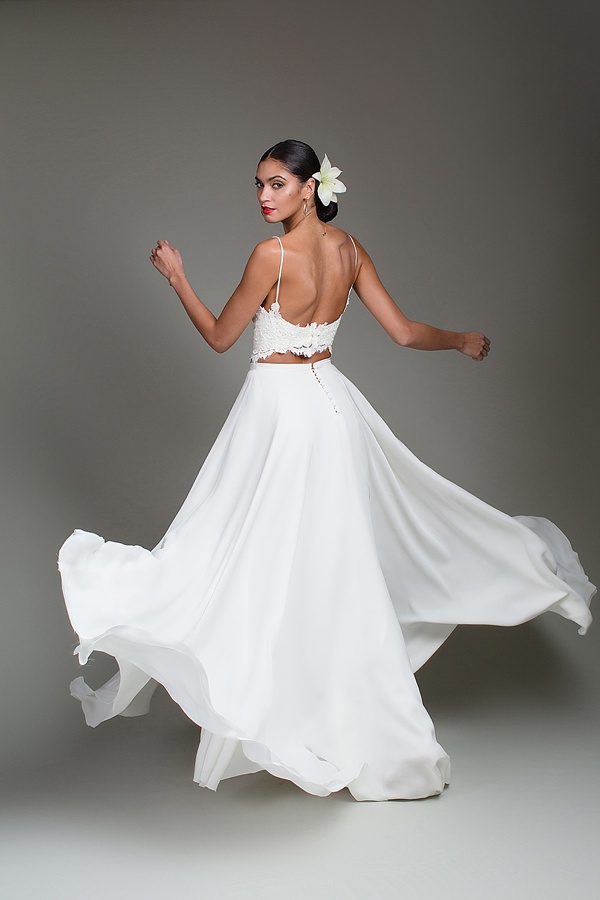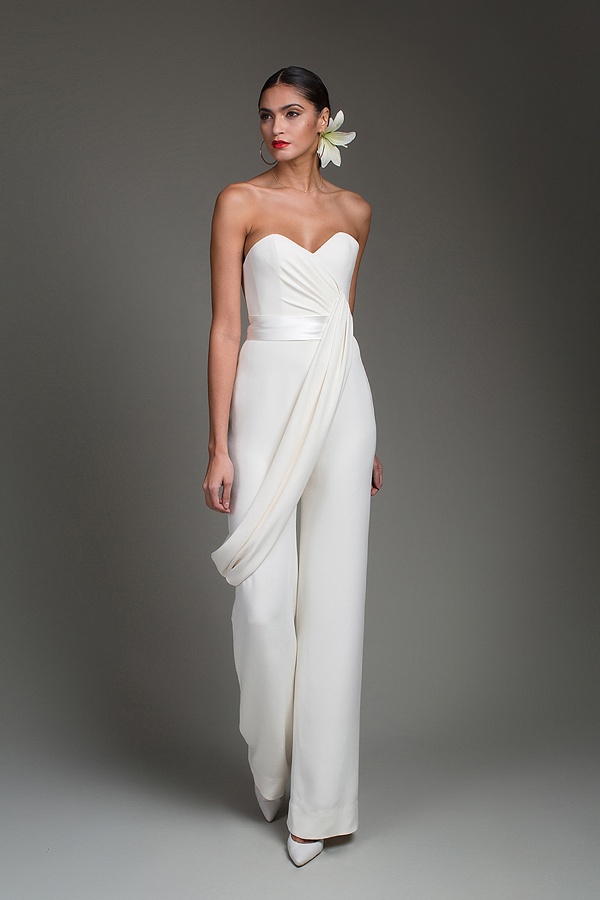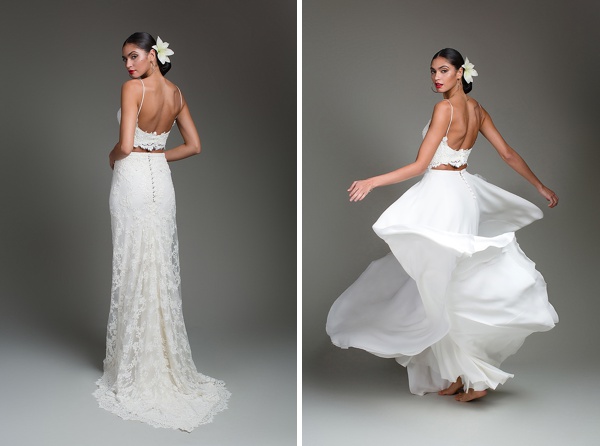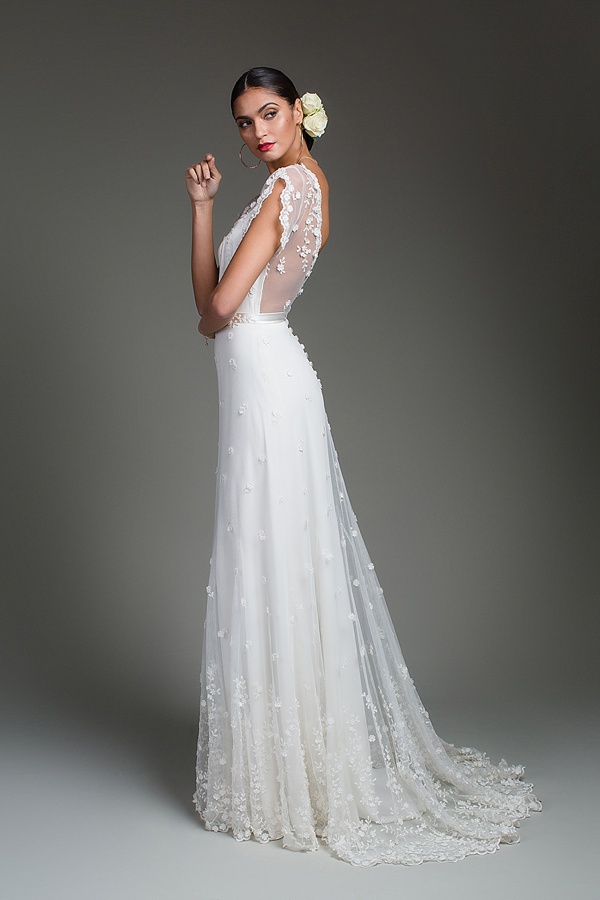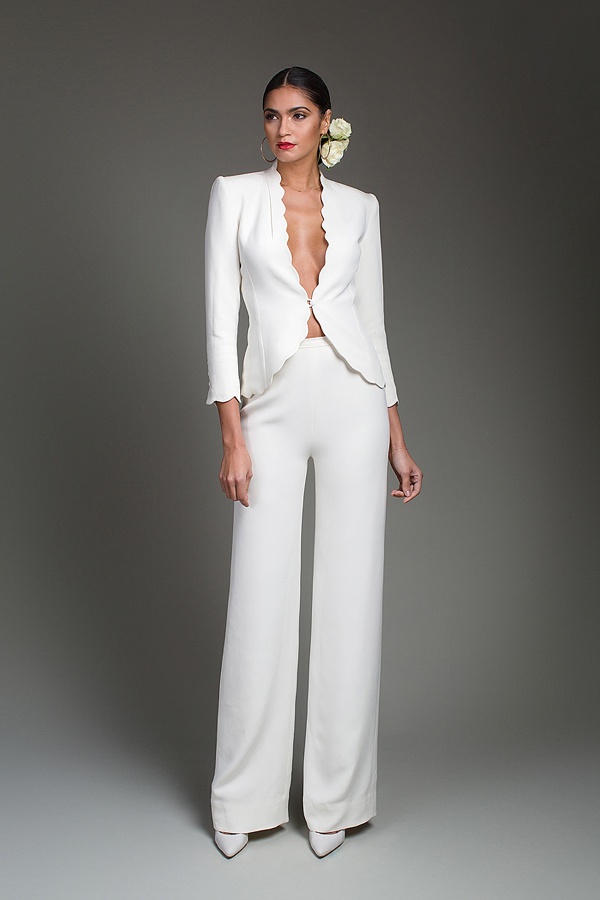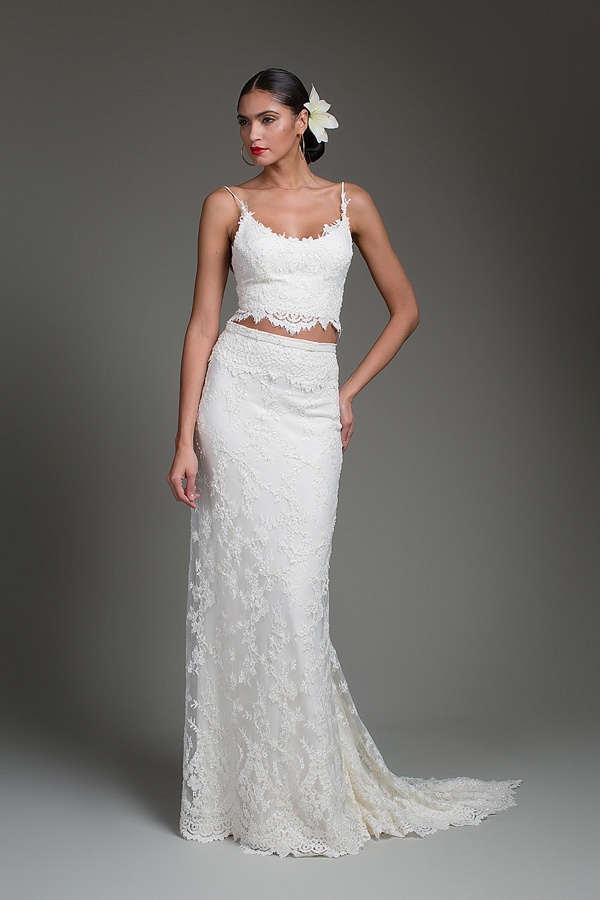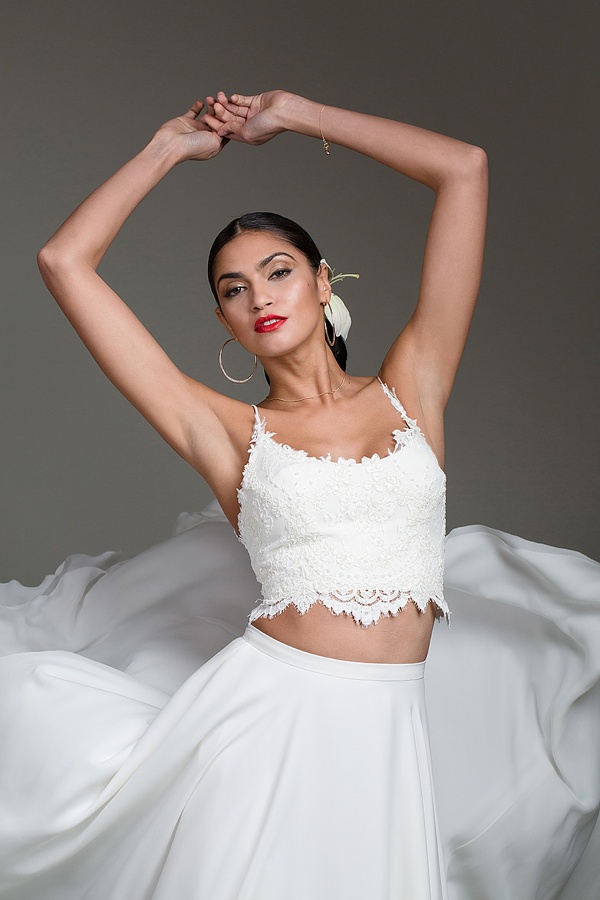 One cold Sunday in October a small team of creatives met in a studio in Shoreditch to create images for Clinton Lotter's 2016 Bridal collection. I've always been a fan of Clinton's work, his beautiful dresses have featured in many of Gooch & Gawler shoots and after photographing his collection for 2012/13 was thrilled to be working together again.
Clinton's inspiration for this collection emerged initially from his love of Sade,   "Her lyrics, the way she sings. I just love that fusion of island life and Britishness". The collection however remained nameless until shortly after this shoot, "Although Sade was the inspiration for the dresses, when coming up with a name for the collection itself it would have been all too easy for it to sound overly romantic if inspired by her lyrics. A couple of days after the shoot I heard "The Girl From Ipanema" on the radio and this song seemed to encapsulate the collection; our Brazilian model, midriff showing, a girl from a beautiful beach paradise here in London to inspire us all".
Special thanks to Shoreditch Studios and 123 Lighting for all their help amongst The X Factor madness!
Shoot Credits:
Designer : Clinton Lotter London
London Stockist : Blackburn Bridal
Photographer : Sarah Gawler
Assistant : Ella Brown
Model : Rafaelly Xavier
Make-up Artist & Hair Stylist : Darren Evans